Mogadishu:—The African Union Mission in Somalia (AMISOM) marked the International Day for the Elimination of Violence against Women by convening a workshop to discuss ways of preventing violence against women during Somalia's upcoming elections.
Conducted by AMISOM's Protection, Human Rights and Gender Unit in collaboration with AMISOM Police and supported by the Swedish Agency for Peace, Security and Development, the workshop drew over 30 Somali police officers from Banaadir Region, Jubaland, HirShabele, Galmudug and Southwest States. Twelve civil society activists from these five regions of Somalia were part of the discussions which included methods of preventing election violence against women and the role of police in maintaining law and order during elections.
Speaking on behalf of the SPF, Major Ismail Ahmed Mohamud urged members of the public to work with them in order to tackle any violations against women.
"Discussions on election violence against women were important and timely. We hope the public will work with us to address all types of election-related violence against women. We will put into action recommendations from this workshop in order to achieve sustainable peace in our country," Maj. Mohamud said.
AMISOM Gender Officer, Stella Maranga, said as Somalia moves towards national elections, it is important to strategize on how best to protect women against human rights violations and, specifically, against election-related violence.
"The discussions centered on the various forms of election-related violence against women and the role that Somali Police Force and AMISOM can play in protecting women during this electoral cycle, and beyond," Ms Maranga said.
"We are going to introduce women's desks in the election joint operation centers across all the Federal Member States where elections will take place so that women can report any election violations against them. We will work closely with the SPF to fast track any complains in compliance with the law in order to help protect the women and to ensure they exercise their civic duties freely without fear or coercion," said AMISOM Police Election Advisor, Assistant Commissioner of Police (ACP) Anthony Placid, who was among the facilitators of the workshop.
Carin Goransson and Paulina Schaber from the Swedish agency for Peace, Security and Development, urged SPF officers and civil society advocates to act promptly against any form of violence against both female political candidates and female voters.
Fardosa Khalif, a civil society activist from Mogadishu and a parliamentary aspirant in the upcoming election, said more needed to be done in order to ensure that women participate in the elections without fear of intimidation or any form of violence against them.
"This was a very useful workshop. Learning from the experiences and examples of women from other countries was an eye-opener. I intend to seek a parliamentary seat and I am now better equipped to overcome obstacles that may come my way. It is also important for Somali men to take a stand against all violations of women's human rights," Fardosa said.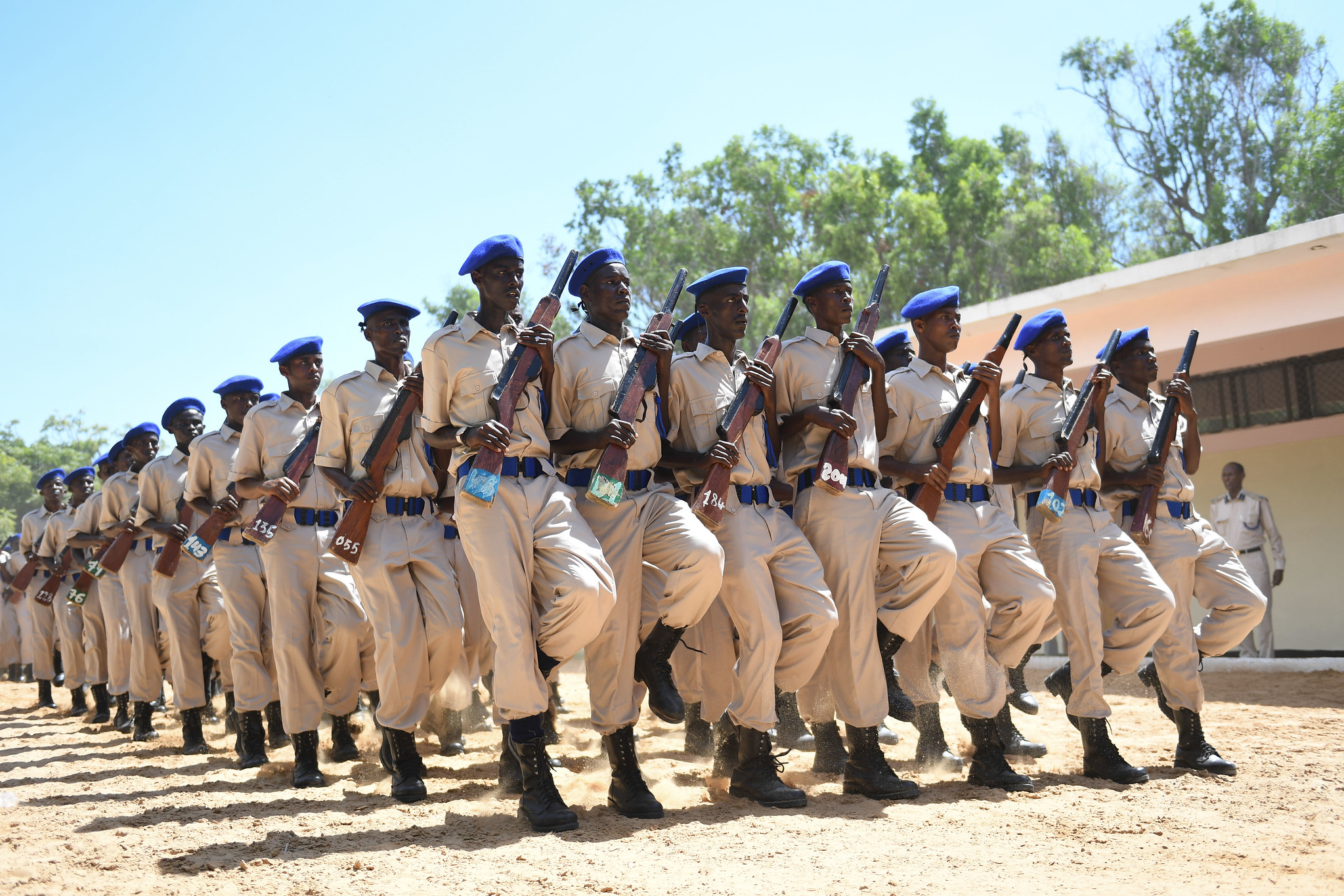 FILE PHOTOS.